The Newest Summit Automation Innovations
We are so excited to share with you some of the innovations we've been working on lately! There have been many, including a new 9-function camouflage touchscreen controller, biometrics scanner, a cool way to modernize skylights, and more. Tiffany & Co. – yes, that Tiffany with a famous blue hue named Tiffany Blue® – just debuted a new innovation of ours that allows for spectacular reveals of the company's beautiful, iconic jewelry.
In this month's video, I'm sharing the details on these and the other innovative products we've got in the pipeline. Check it out!

A Closer Look at Our Biometrics Access & Our 9-in-1 Touchscreen
Biometrics Fingerprint Access
Our Biometrics controller allows you to control access and functions with just your thumbprint or fingerprint, or that of others authorized by you.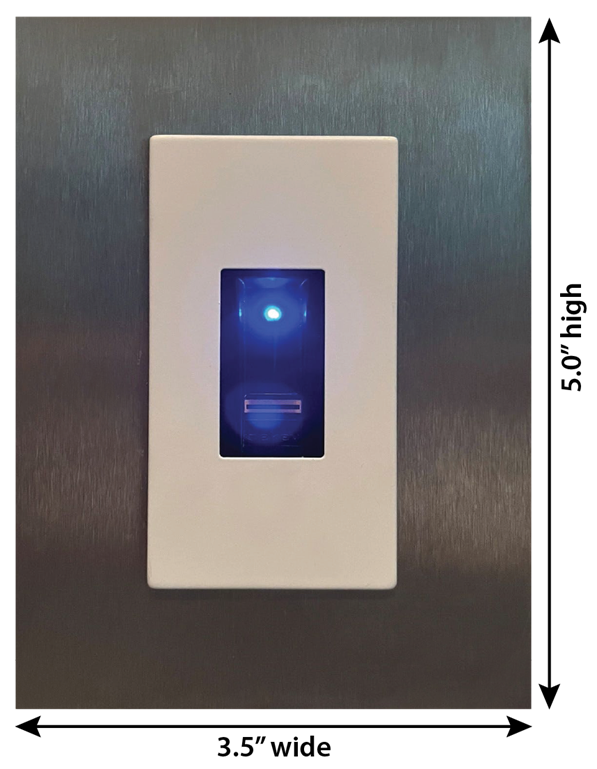 Here are some of the highlights:
Highly secure
Unlocks & locks
Opens & closes
Up to 99 profile users
Keeps track of who is present in the house or building
Allows for time-restricted and limited-time authorization
Can be integrated with other home automation controls
Bluetooth enabled and can also be controlled via phone app
9-in-1 Touchscreen Controller
Our 9-in-1 Touchscreen controller might be a small 2.5" wide by 3.5" high, but it's the most compact, technological marvel on the market! It also has one of the most Customer-requested features – It can be put into camouflage mode (making it essentially concealed), or you can choose the display to show just about any color or image you choose.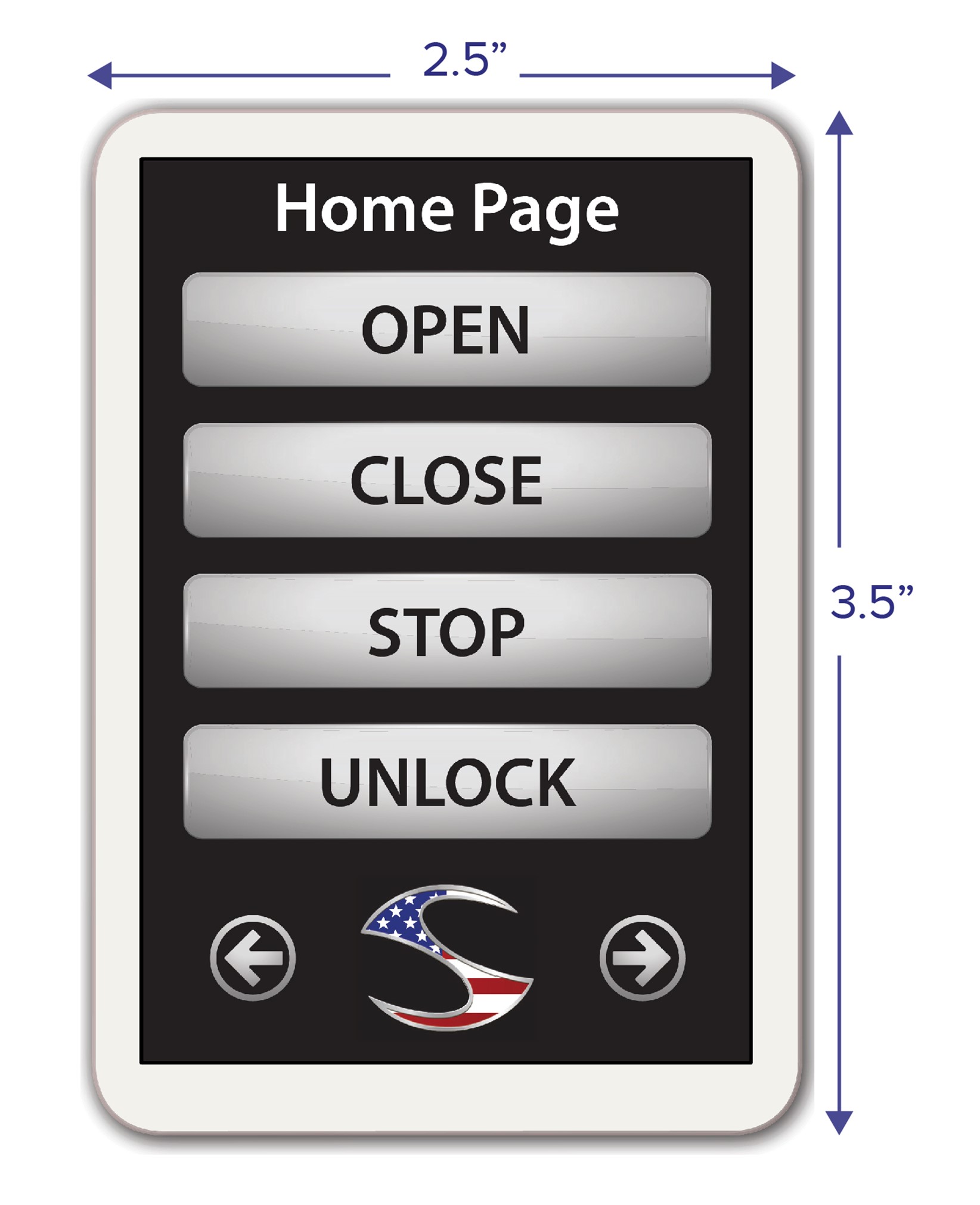 Security enabled
Proximity sensor
Feature Timers: Auto Open, Self-Close, and Locking Delay
Auto brightness sensor
90% LED glass with 10% bezel
Fits into a single ganged j-box and blends into the wall
Screen saver can be customized (camo mode, color, or personalized image)
Open, Close, Stop and Unlock right on the home screen
Diagnostics screen
Features screen
In addition to motor placement and RO prep, Summit Automation also offers the most comprehensive list of controls and options to operate your doors.  We even offer custom controls around your specific application, thanks to having our own Electrical and Software Engineer on staff.  No two Customers are alike, just like no two homes are alike; therefore, providing both the Architect and the Builder with custom options around your needs is not only a necessity, but a source of pride for our team as well.  We look forward to your design challenges and working closely with you!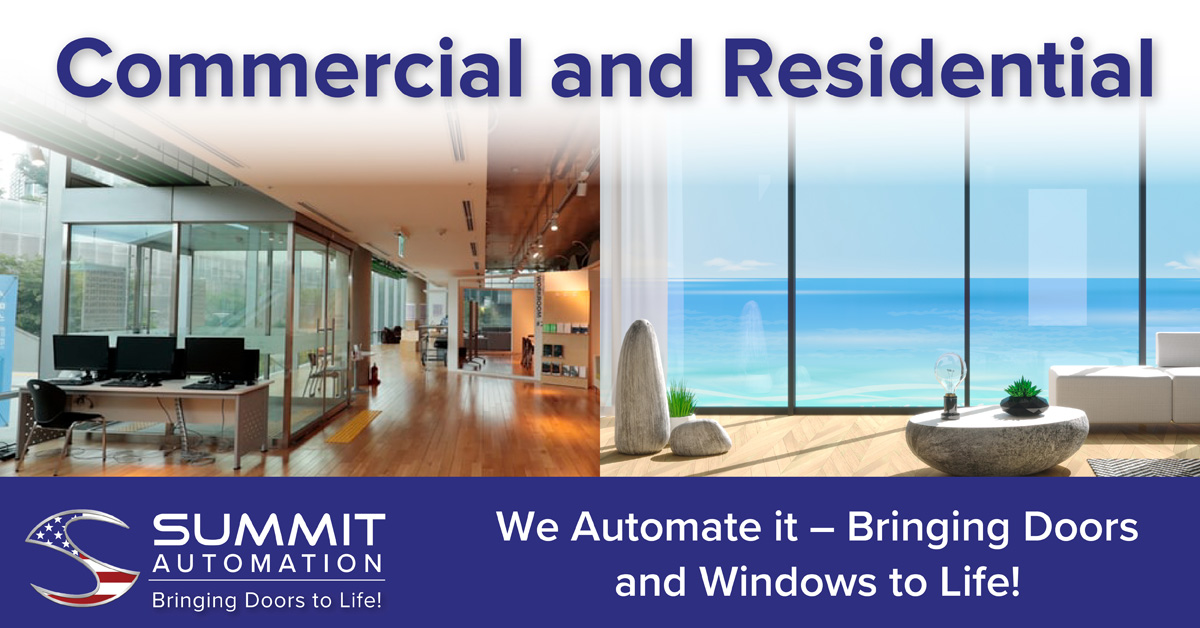 "Put… The Candle… Back."
Do you recognize this iconic movie line? Here's a hint: In this month's video, PJ mentioned that we currently have pivot hidden bookcases in our lab (an OEM supplied them and we are working on the automation).
It's from Young Frankenstein! Starring Gene Wilder (Frederick) and Teri Garr (Inga), the plot of this 1974 movie has the famous Dr. Victor Frankenstein's also-a-doctor grandson, Frederick, inheriting the family's property located in Transylvania.
While inspecting the house with Inga, his lab assistant and love interest in the movie, they find a bookcase that seems a bit curious. Frederick asks Inga to remove a candle from its wall-mounted holder so he can inspect the bookcase better, and the big secret is revealed. Haven't seen it or want a refresher? Just click on the image below!
Thank goodness for Summit Automation's innovations and lab – Pretty soon, you'll need no candle tricks to access your secret laboratory (or whatever room) through your pivot hidden bookcase!